8 Tips For Sprucing up Your Garden
There are a number of things can do to add flair and style to your existing garden without having to spend a fortune. Plus, its a fun activity that you can do either alone or with your fellow relatives or friends. If you are planning to give your garden a new look and  don't know where to start, here are 8 tips to help you with sprucing up your garden this season.
1. Get Rid Of Weeds Naturally
To keep your garden looking appealing, it is advisable that you get rid of weeds naturally. That means do this without using any kind of chemicals or organic pesticides. The natural way of getting rid of weeds is to pull them out using your hands. However, make sure that you have protective gloves when doing this. If the weeds are not easy to pull, you can dig them out using a small trowel.
If the ground is too dry or too tough for you to dig, then you might want to water that specific area and give it time to soften.
2. Add Color
You can also improve the appearance of your garden by adding more color and the best way to do this is by adding more colorful flowers. If you do not have enough space to add more flowers, then you can always paint the current pots you have in different colors. When it comes to searching for colorful flowers, you can rely on the local directory to find the nearest flower shop.
Furthermore, find out from the dealer whether they offer delivery services to their customers or not. If they do deliver goods to customers, find out at what cost and how long it will take for the flowers to be delivered.
3. Add A Water Feature
Adding a water feature will definitely spruce up your garden. However, you need to be aware of the fact that this is not an easy task. Therefore, if you are willing to do such a task on your own then you need to make sure that you have everything you need for the job. Moreover, what you need for this project also depends on the type of water feature you want to create.
If you want to create a recirculating fountain, then you will need things such as screen material, a very large bucket, a ceramic pot, and a submersible pump. If you find this to be tiresome and time-consuming, then you can always choose to buy a unique water feature that can be placed in your garden.
4. Upgrade Furniture
You can also make your garden look appealing by upgrading your furniture, you can do this either by replacing the old furniture with a new one or by adding new extra cushions or fabric. If the furniture is too old but still in good condition, then you can clean it and paint it to give it a new look. This is something easy to do and you do not need any special skills to do this.
5. Add Solar Powered Lights
Solar powered lights will make your garden look brighter in the evening. Moreover, solar-powered lights are easy to maintain and affordable since they are not powered by electricity. Therefore, by adding solar-powered lights in your garden, you will automatically reduce your utility bill and enhance the appearance of your garden.
Solar power lights are easy to find and they are available in different sizes however, make sure that the brand you choose is long lasting and affordable. You can always get quotes from different dealers to get the best offer.
6. Use Garden Mulch
Garden mulch can be applied for various reason such as to protect your plants from weeds and it also shields your flowers from harsh weather conditions. Furthermore, you can also apply garden mulch to improve the appearance of your garden. That is because your plant will be at a protective state as long as the mulch is applied and you can expect them to be in better condition when it is removed.
7. Attract Birds To Your Garden
Another great way of sprucing up your garden is by attracting birds to your garden. However, you need to be aware of the fact that this is not an easy task and it can take days or even weeks for birds to fly around your garden. Therefore, it is advisable that you consider the needs of such species such as location, food as well as safety.
The first thing that you need to do is get new feeders. Having multiple bird feeders hooked around your garden increases the chances of attracting more birds since there is enough space. Besides having multiple bird feeders, also make sure that they are hooked in an open space so that it can be easy for the birds to see them.
8. Be Creative
Adding garden accessories such as mirrors is also another great way of sprucing up your garden. You can choose to either have long or short mirrors placed along the garden walls. However, you also need to be aware of the fact that garden accessories such as mirrors can only be placed in flat surfaces. Mirrors add style to your garden by reflecting all the colorful flowers that are placed in your garden.
Besides, using mirrors you can also use other garden accessories such as gazing globes, decorative planters, garden statues, birdhouses, and even sundials. It all depends on how much you are willing to spend on your garden accessories.
Sprucing up your garden can be a challenging task. That is why most people prefer hiring a landscaping company to do this type of work. However, what most homeowners do not know is that you can save the cost of hiring a landscaping company by learning how to work on such projects. All you need is a reliable guide to help you get started and with the help of these 8 tips, you can be to spruce up your garden at an affordable cost.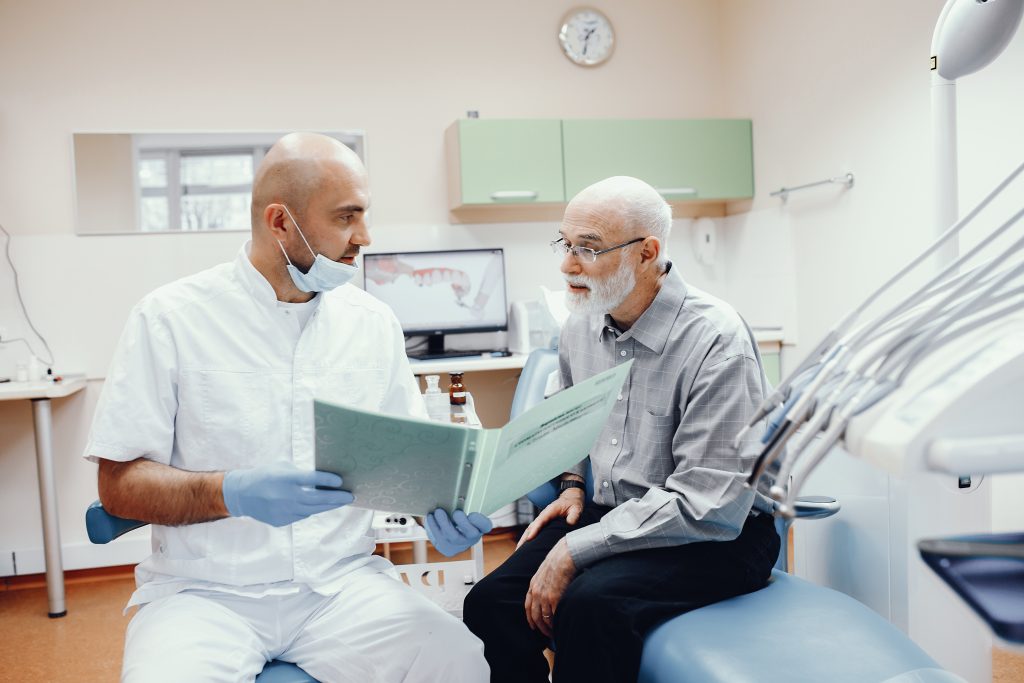 How To Get Dental Coverage With Medicare Medicare and…
Read More
In this digital society where there are various channels and…
Read More